Little Darlings
Little Darlings
1514 Western Avenue
Las Vegas
NV
89102
Rancho Oakey
(702) 366-0959
The first thing you need to know about Little Darlings is that it is fully nude, which means
totally naked
. Unfortunately that also means no alcohol. This can work to your advantage as you don't have to deal with girls asking for drinks and don't have to worry about getting too drunk and spending more money than you can actually afford. It can also work to your disadvantage as you realize that girl you think is a solid 10 is really a mother of 6.
Still, Little Darlings can be a solid time for a bachelor party looking for a pure "nudey bar" experience. There's a large room with plenty of seating, two stages, and a VIP area for the big dawgs like you. Plus the prices are fairly reasonable compared to some of the other Las Vegas clubs. Oh, and did we mention it's fully nude?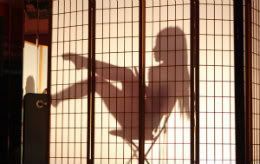 Venue Tip:
Buy the VIP Package for the crew - the price varies based on size, but it includes admission, a group dance on stage and a picture to hide from the Bachelor's future wife forever.
The Good:
Saturday night features Wet Sets, with entertainers utilizing chocolate syrup, wax, bubble baths and more.
The Bad:
No alcohol can be tough on a bachelor party, plus naked doesn't always mean hot.
Accepts Credit Cards: Yes
Hours: 11AM to 6AM every day except Sundays (6PM - 4AM)